Sardia
Sardia has been a Family Mentor in Aspley for 5 and a half years. In this time, she's helped lots of parents increase their confidence through groups and home visits.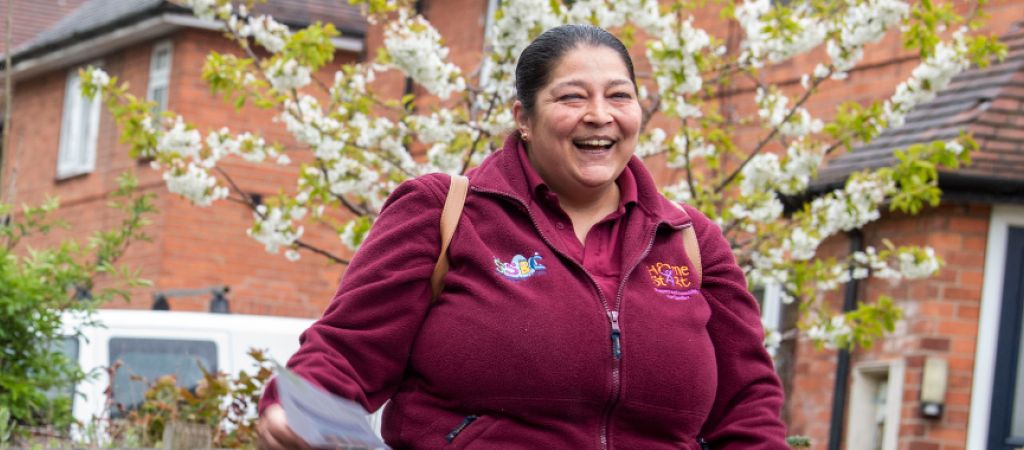 Sardia's story
"I am a Family Mentor because every day is different and I enjoy meeting new people. Before being a Family Mentor, I was a play worker. All I knew was that SSBC was a new programme for families who are pregnant or have children 0-4 years old; the families choose to engage with you and its free! At first, I didn't know if I had enough experience. But SSBC said they wanted local parents with life experience.

I have now been a Family Mentor for 5 and a half years and I love it!

As a Family Mentor, I work really closely with families. I give them up to date information on children's health and nutrition, social and emotional development, and language and communication. We cover so much –from teething and weaning to play. With some families, it can be tricky to pin down a regular schedule for home visits. This is usually due to their work commitments or other time constraints. We do our best to provide for any family by arranging home visits later in the day, or on Saturdays. We don't want anyone to miss out!

As well as visiting families, we also run free groups for families. Our sessions include Cook and Play, Baby Massage, Story and Rhyme Time, Triple P (Positive Parenting Programme) and Active Play. I couldn't tell you my favourite group… I like them all! I love seeing families having fun together, meeting others, and growing in confidence.

I have so much fun at our Story and Rhyme Time sessions. I always forget words to songs, and the children like to let me know! Baby Massage is another group I really enjoy. It's for families with babies up to 26 weeks, so it's a good opportunity for parents to meet other parents with children of a similar age. I've known many parents become very good friends and attend other groups together. We always make sure we give a warm welcome at our groups, but it helps some parents to attend with someone they know – we all know how daunting it can be to walk into a busy new group alone!

It is an honour to be able to support families in their journey – whether they are becoming first time parents or parents for the fifth time! It has been a long journey and a very satisfactory one. I have learnt so much from the families we work with, and continue to do so."
Keep up to date
Sign up to receive the latest updates