Triple P
Triple P (Positive Parenting Programme) is FREE for all parents living in Nottingham City who have children aged 0-19.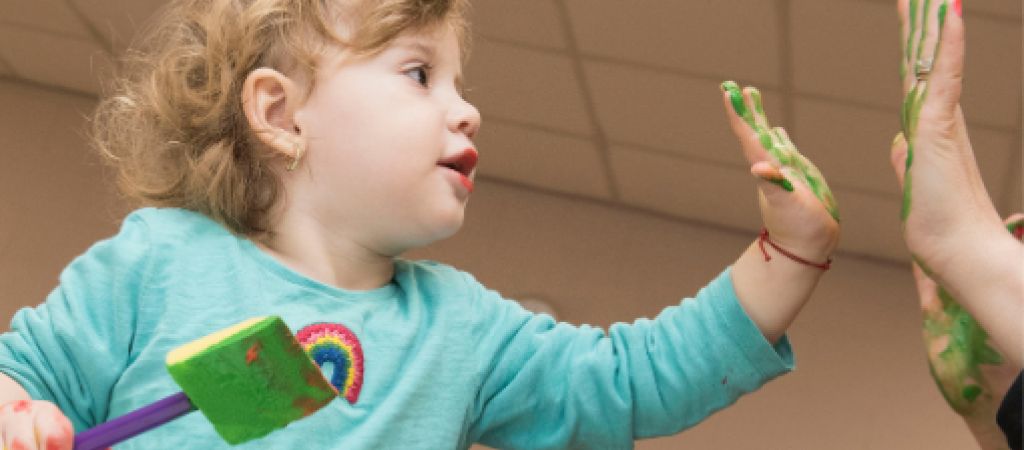 Who is Triple P for?
Most of the time parenting is fun, but sometimes it can be hard work.
Triple P is for all parents - because we all face similar challenges. It is proven to help mums and dads who want to improve their child's behaviour.
What will you do?
Talk about your child's behaviour and its impact on family life.
Learn simple and practical parenting tips.
Find out how to use the tips to suit the needs of your family.
Set achievable goals.
Build a parenting toolkit for the future.
Triple P is all about choice
We'll support you to choose the level and topics that are right for you.
All sessions and groups are FREE for families living in Nottingham City with children aged 0-19.
At the end, you'll also get a tip sheet or workbook to take home.
1. One-to-one sessions
Meet a Triple P coach anywhere, including at home.
You can have 1-4 sessions and focus on specific issues of your child's behaviour.
You'll take away a tip sheet full of ideas to continue to use at home.
2. Discussion groups
Meet with a small group of other mums and dads for an informal group discussion. You will get practical advice for tackling specific behaviour.
Groups cover four common topics:
Hassle-free shopping
Managing fighting and aggression
Developing good bedtime routines
Dealing with disobedience.
3. 8-week group course
Get practical advice about common parenting challenges.
Set goals for your family and develop your own parenting plan.
Find out more
If you live in an SSBC area (Aspley, Bulwell, St Anns, Hyson Green & Arboretum) and your child is aged 0-4
Contact your local Family Mentor team: Call 0115 883 6720
If you live outside of the SSBC areas and your child is aged 0-19
Contact Early Help service: Call 0115 876 3343 or Email [email protected]
"The Triple P group is amazing. I'm still putting the things I learned to use with my little boy. The staff were friendly and always made you feel comfortable. They would take the time to explain anything you didn't understand. You also get Tip Sheets to take away if you need to refresh your memory. I would highly recommend it to every parent."
Mum, Aspley
Keep up to date
Sign up to receive the latest updates