Fantastic Phonics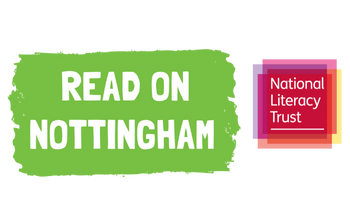 Fantastic Phonics with Read On Nottingham
When your child starts school, they will learn to use phonics.
Phonics teaches children to read individual letters and groups of letters by saying the sounds they make. They will learn how to blend the sounds to make whole words.
E.g. If a child knows the sounds for t, p, a and s, they can build up to the words "tap", "pat", "pats", "taps" and "sat".
Most adults weren't taught to use phonics when they were at school. But Mehnaz is here to help! In her videos, she teaches you about phonics, so you can support your child's learning at home.
The Fantastic Phonics videos were created by Mehnaz and Dee, who are Read On Nottingham Literacy Champions.
To find out more about Read On Nottingham, visit their website or follow them on Facebook.
What are Fantastic Phonics?
Introduction to sessions 1-4
Mehnaz and Lynne from Read On Nottingham tell you about the Fantastic Phonics videos.
Session 1
Learn the sounds for s, a, t, p, i and n.
Session 2
Learn the sounds for c, k, e, h, m, r and d.
Session 3
Learn the sounds for g, o, u, l and b.
Session 4
Learn the sounds for f, j, q, v, w, x, y and z.
Keep up to date
Sign up to receive the latest updates