Nottingham fathers ask for a one stop shop for pregnancy and parenting information
To support our commitment to father inclusivity, Small Steps Big Changes commissioned a consultation with dads to understand their experiences of services, how things could be improved and what's important to them.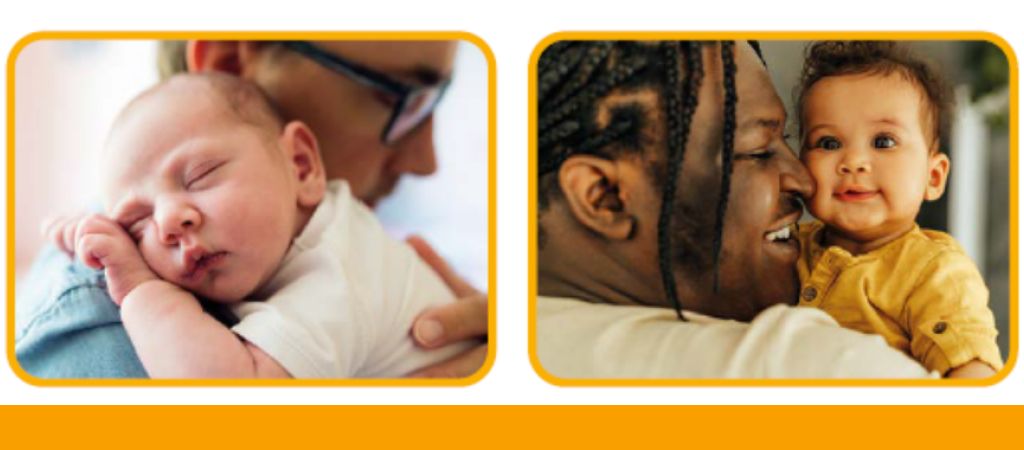 One of the key findings identified that the times of greatest need for support were during pregnancy and in the first six weeks of their baby's life; dads used words like 'overwhelmed', 'lost', and 'struggling' and whilst they recognised the importance of mum and baby being the priority, they also felt that they needed more information on the basics of looking after their new baby and how to support their partner.

'I just want a one-stop shop for information…spending time looking for information means you're not with your kids'

So, the concept of an information pack for new fathers was born. Working with Nottingham CityCare Partnership CIC, Nottingham University Hospitals Trust, Nottingham and Nottinghamshire Local Maternity and Neonatal System and local dads we gathered the information we needed to kick start production.

The resource is packed full of advice and guidance from employment and benefits to feeding and safety specifically aimed at dads.

'SSBC are excited to launch the Dads Pack across Nottingham and Nottinghamshire, this resource has been co-designed with fathers and male carers with crucial input and advice from professionals across the health and care system, we really hope this will become a trusted and valued resource for new fathers, helping them to navigate this exciting new chapter in their lives and supporting the 'best start' for their babies.'
Karla Capstick, Programme Director SSBC

Fathers were consulted every step of the way and said 'it's a really good pack and easy to read with great information, wish this was available to me when I had my first child!'

An information pack for new fathers
Adapting to life with a new baby is a challenge.
We've brought together lots of advice to help guide you through life as a new dad.

From preparing for labour, feeding, play and looking after you, we have it covered.
Keep up to date
Sign up to receive the latest updates