Nursery World Awards 2021
The Nursery World Awards 2021 shortlists are out…and we have been shortlisted not once but twice!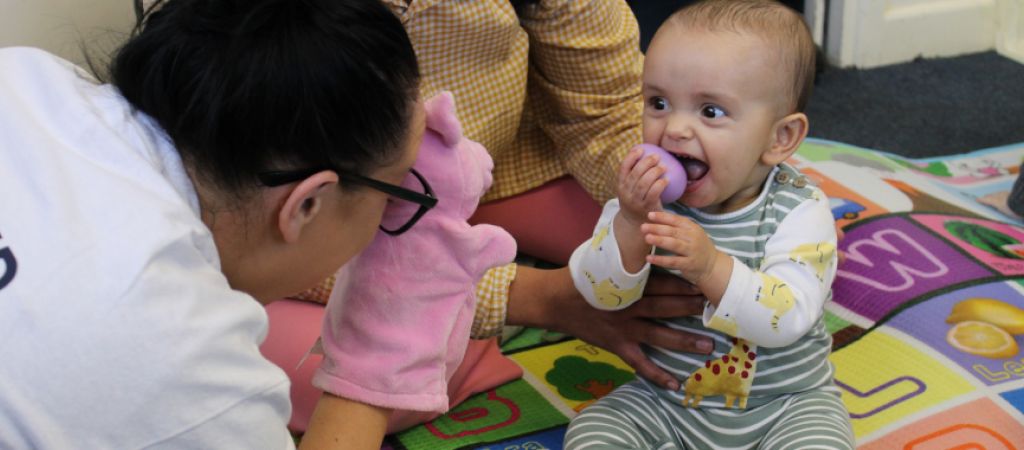 After an extremely challenging year for all in the early years' sector, we're delighted to have been shortlisted for two awards.

Our partners and parents make everything possible!

"I'm thrilled that the SSBC Partnership has been shortlisted in two very different categories for the Nursery World Awards, celebrating and showcasing the diversity and strength of the work that is happening across the system. Thank you to the parents, partner organisations and team SSBC who have continued to work together to deliver services and innovations for families with under 4's during a very different year. These nominations help highlight how much more we achieve by working together. "
Karla Capstick, Programme Director
Our nominated initiatives

Working with Parents

Home-Start Nottingham, The Toy Library and Framework deliver the Family Mentor service. They are a team, recruited based on their lived experience of parenting in their local communities. They deliver Small Steps at Home, which is a home visiting programme that is designed to develop children's early social and emotional skills, early communication and language and nutrition. The Family Mentor teams also run groups for families to promote and support child development.

These groups are designed to be fun and provide;
opportunities for building social connections
learning through role modelling from group leaders
time for parents to learning from each other
The groups and services are co-produced with parents, delivered by parents!

"The Family Mentor Service is the best thing we have in Nottingham. The programme allowed me to have more quality time with my boy, improve our bonding a lot and develop his interest in reading. Now he loves looking at new books and playing with toys and I'm so proud of that. We are so lucky to have our Family Mentor as she is a loving and wonderful person and full of positive energy. I would definitely recommend the Family Mentor service to anyone especially new parents looking for a caring, loving mentor with child caring experience for helping their child to have the best start in life"
Parent
Online and Social Media

Social media is one of the ways the SSBC programme engages diverse communities and promotes the service as a trusted brand. It also supports the wider programme of activities, designed to support healthy development in babies and young children.
SSBC social media pages offer lively, fun and fresh content - such as good news stories, videos, recipes, activities, games and fun things to do at home.

In Autumn 2020, SSBC commissioned Lincoln-based agency Optima to develop a new website. The new website needed to be flexible enough to reflect the changing priorities of the SSBC programme, and promote the entire SSBC offer to parents and workforce. New sections of the website are designed to encourage positive child development and promote key public health messaging. The website was created with input from local parents and members of workforce, including our built-in page translator. Optima undertook extensive market research with key stakeholders to ensure the website reflected parents' interests, needs and expectations.

"The SSBC Facebook page is a central point for me to find up to date information about SSBC. It has become a safe place for me to share activities and crafts that my children have done and photos of them. It's also enabled us to have a connection with the families that we represent in our wards - that we might not have had without it."
Parent Champion
Congratulations to all the amazing nominees!

The winners will be revealed at a live ceremony at The Brewery in London on 25 September. Follow the updates with #NWAwards on Twitter!
Keep up to date
Sign up to receive the latest updates