Baby Massage
A five-week introduction to baby massage, led by qualified instructors.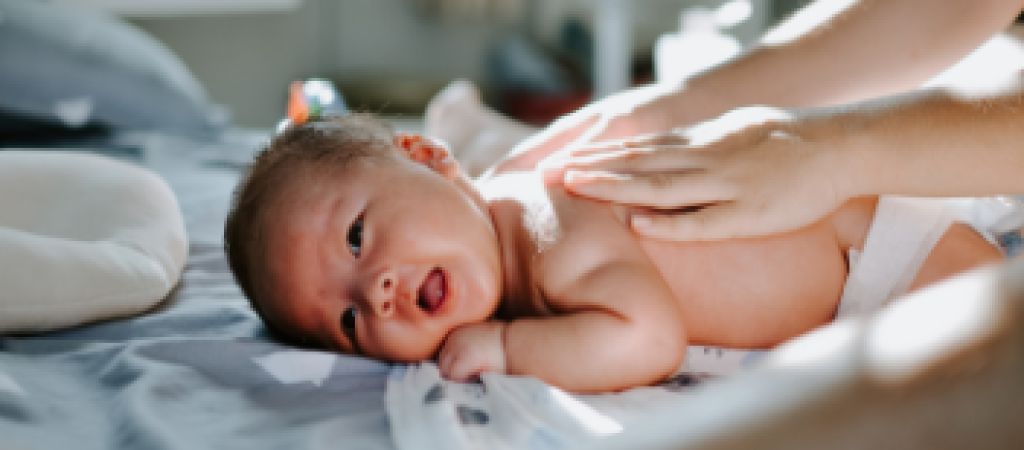 This five week programme will introduce you to the basic principles of baby massage.
Each week you will learn a new massage stroke to practice at home.
The benefits of baby massage
Strengthens the bond between you and your baby.
Helps to relieve pain from colic, teething, constipation and wind.
Improves relaxation, encouraging longer sleep
Who is it for?
For families with a baby under 26 weeks old.
This course runs during term time only.
Scroll down for booking information.
"Fantastic friendly advice. The demonstration was explained very well."
Hope Centre Broxtowe
Friday
9.30am - 10.30am
Bulwell Healthy Living Centre
Wednesday
1.30pm - 2.30pm
Hyson Green & Arboretum - Online/Zoom
Thursday
1.00pm - 2.00pm
St Ann's - Online/Zoom
Thursday
1.00pm - 2.00pm
Booking information
Limited spaces. Please book your place.
Aspley: Call 07881374680
Bulwell: Call 07825233729
PLEASE NOTE: Due to staff availability, our Family Mentors in St Ann's and Hyson Green & Arboretum will not be able to run their usual groups in January 2022.
Keep up to date
Sign up to receive the latest updates