Story & Rhyme Time
Songs to sing, stories to share, and learning through play.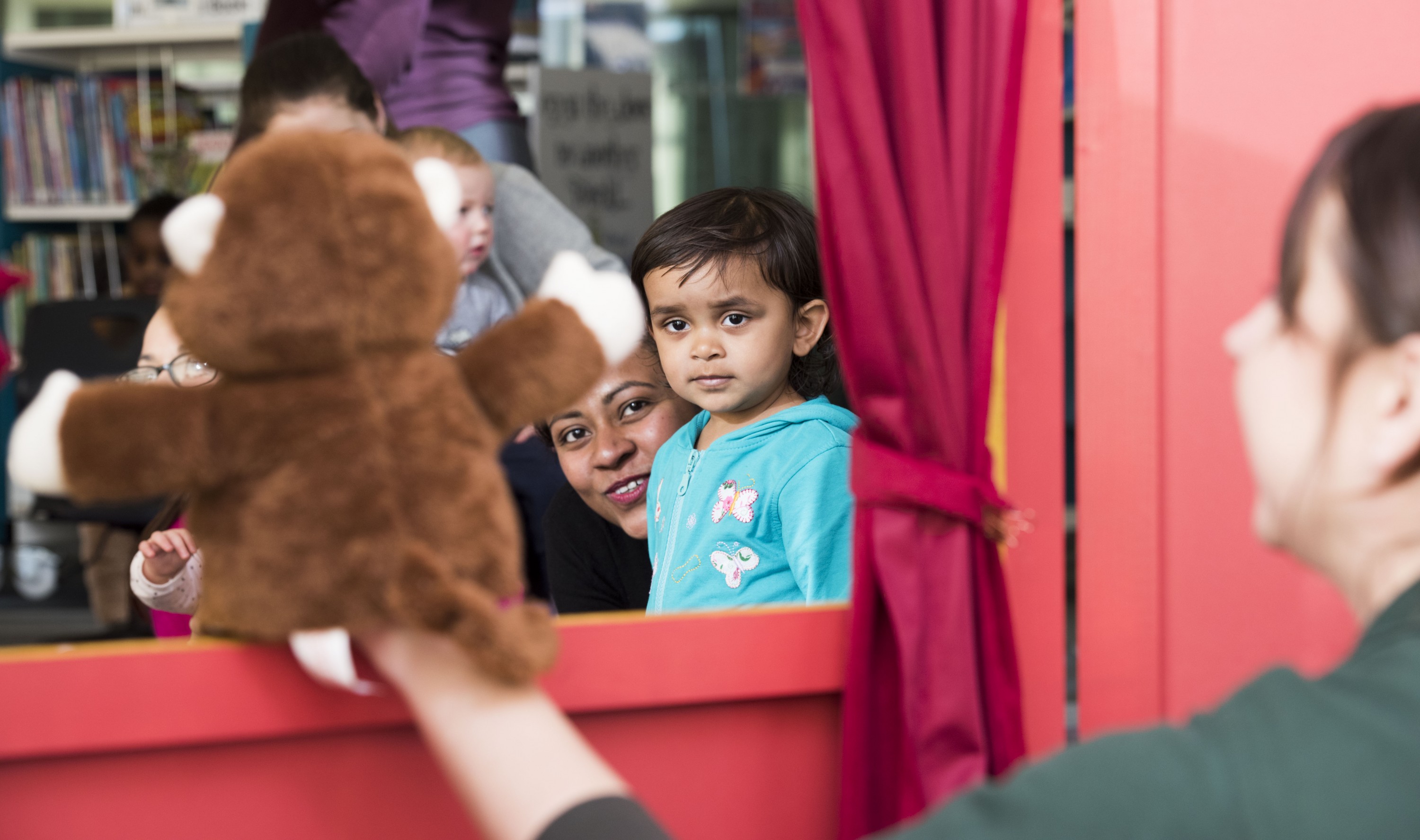 Story & Rhyme Time has been specially designed to help develop your child's language and communication skills.
Together, you will enjoy learning new songs, dancing, and making friends.
We'll also give you some activities for you to try at home.
Scroll down for booking information.
"My little one really enjoys coming to this group. Her favourites are the 'hello, goodbye' song and 'Wind the Bobbin Up'. It's always good to sing new nursery rhymes that she can learn too. We had a great time."
Aspley Children's Centre NG8 5PJ
Thursday
10.30am - 11.45am
Ravensworth Road Methodist Church
Wednesday
1.30pm - 2.30pm
The Vine Community Hall
Monday
10am - 11am
Booking information
Book your place
Aspley - Call 07881374680
Hyson Green & Arboretum - Book online
Bulwell: Call 07825234187
Keep up to date
Sign up to receive the latest updates