Kirsty
Kirsty was injured while training to be a midwife. But she didn't let that get in the way of her dream of working with families and children. She re-evaluated her plans and trained to become a Family Mentor.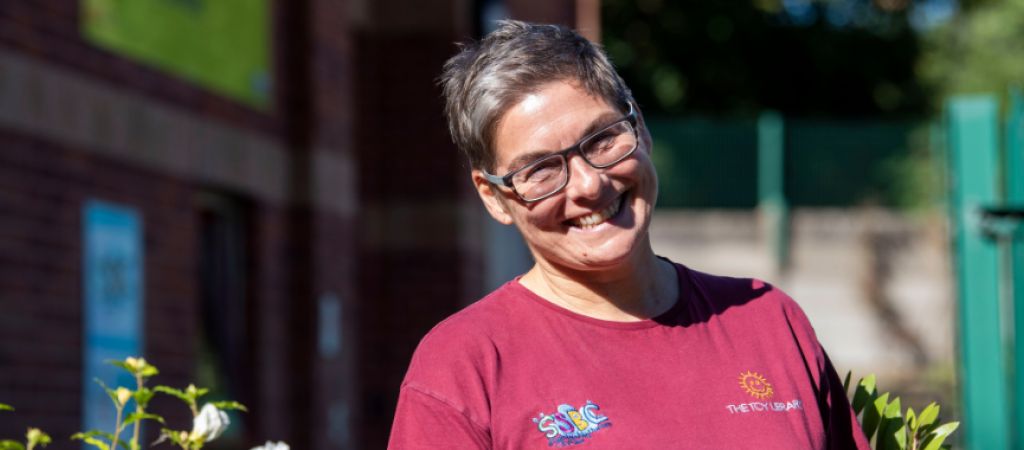 Kirsty's story
"After I sustained a spinal injury during my midwifery training, I thought that I would end up working behind a desk forever. After I recovered, I was visiting a friend in Bulwell – I had never been there before and knew nothing about it. I was surprised at how many green spaces there were, how lovely the parks and canal walks were and, above all, how friendly the people there were.
Later that week, I saw an advert in the Nottingham Post for the role of Family Mentor. SSBC was a new programme funded for 10 years by The National Lottery Community Fund. They were working with the Toy Library in Bulwell and looking for parents to work alongside families in a peer support role.
I felt like the job description was written for me personally - working with families, pregnant women and children under 4 years old, both in the community and in their homes? Could this be true?! Needless to say, I applied immediately!
So began the most amazing experience. Over the last 5-and-half years, I have worked with more than 60 families from pregnancy up to the child's 4th birthday. It's fantastic to see children I've known since they were born take the leap to the next great adventure of nursery school!
We are very much a support service – we give parents the encouragement and recognition they rightfully deserve as their own child's 'expert'. We follow a handbook to deliver age-relevant, evidence-based advice and solutions to enable the child to reach their full potential. We also run activity groups within the community. On average, they are attended by over 30 local families. Our groups are lots of fun – we play, sing and dance, cook and eat together. Most importantly, parents and children at groups make great friendships. I enjoy seeing families grow in confidence together.
It is a huge privilege to be a Family Mentor, and to be welcomed into the homes of families. I will be forever grateful I saw that advert in the newspaper..."

Keep up to date
Sign up to receive the latest updates