Sam
Initially Sam wasn't sure about getting a Family Mentor because she was in her 30's and had 5 children. Now she is a Family Mentor in Hyson Green & Arborteum.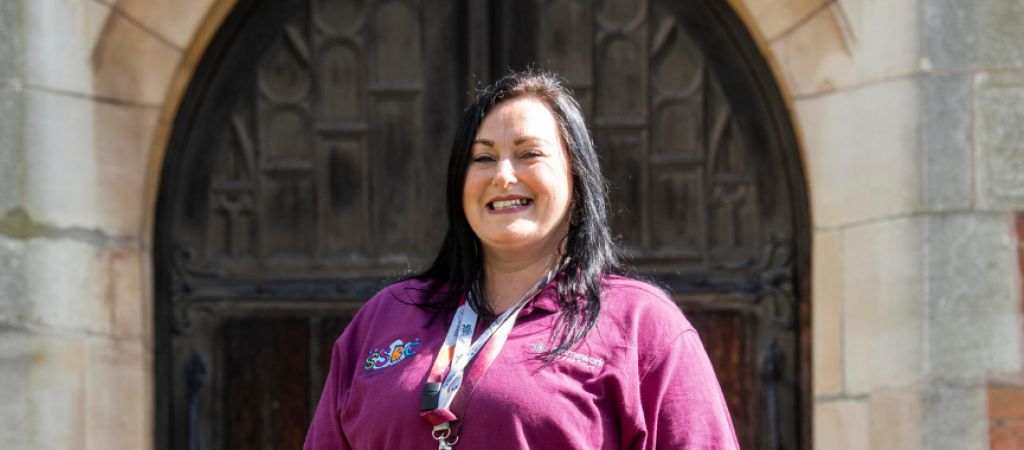 Sam's Story
"I initially wasn't sure about the Family Mentor Service because I was already in my 30's and I had 5 kids.
However, I had a home visit from Emma to explain what the service was all about and we just got talking and I really got on with her. She was so friendly and she was asking me about myself so I knew it was a personalised service. One of the main things I appreciated was the fact that family mentors have experience of bringing up a family and they speak to you as a peer not as a professional.
I decided to give the service a go and I am so glad I did - my youngest little girl was completely different to my other children! Nothing that I'd done with the others worked with her. She had real issues sleeping and didn't sleep through the night until age 3. She wouldn't accept a bottle at all despite me trying every brand of teat. And she didn't eat any food until 7.5 months. My family mentor went through all of this with me, listened to me and gave me helpful suggestions.
The service is so flexible, I felt the visits were really free flowing and we talked about what was relevant to me at the time. I built an amazing bond with my mentor, and felt I could talk about things with her that I wouldn't talk to anyone else about."
Sam is now a Family Mentor in Hyson Green & Arborteum helping families just like her.

Keep up to date
Sign up to receive the latest updates