Tara
Tara is a Parent Champion for Aspley. She has thrown herself into lots of different activities - from planning events to presenting the 'parent voice' at national webinars.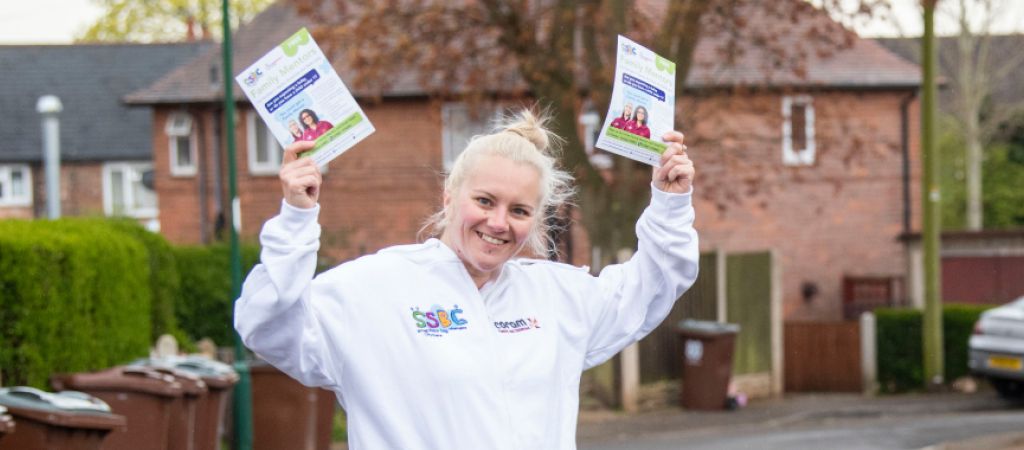 Tara's story
My name is Tara. I have two incredibly beautiful boys (but they're mine, so I know I have to say that!). Noah is 7 and Logan is 4. I live in Aspley and I am a Parent Champion for SSBC, which I do in my spare time after work.
I first heard about SSBC while in a play group session with my eldest child. Due to work commitments, I was unable to offer any time to help. However, after the birth of my youngest, my working hours changed. I was able to get "stuck in".
I first started volunteering with SSBC when they asked me if I would come along to a community partnership meeting to help plan a local event. The fact that they had a crèche for Logan meant I didn't take much convincing! The idea of a hot cuppa and a chat with adults was all I needed.
I hadn't ever thought about volunteering before. It's something I thought I'd never be able to do due to work and having the boys to look after. But that just wasn't the case. SSBC are happy with any amount of time I can give and will work around me more times than not.
I love the fact I can see the impact we're having, not only from community level but right up to councillors. People's mindsets are changing daily - thanks to SSBC, it's not so unusual anymore to have a local parent involved in all aspects of the system, from planning events and webinars, to attending board meetings and interviews.
The parents' voice is really valuable. I've recently been involved in a webinar about parents' experiences during Covid. I got to talk about everything - the good, the bad and the Joe Wickes. I also spoke about co-production at an annual A Better Start Event.
I love working with SSBC. It's not just me - my boys and partner are all involved now too. My Partner loves helping with things from a dad's point of view and my boys love the friends they have made and that they have helped with 'kids' stuff' (their words).
I have made lifelong friends through SSBC, and we all have the same passion - to get involved in our community and improve services for families.
Keep up to date
Sign up to receive the latest updates