Hanifah
Hanifah volunteered for SSBC after she had her baby. Since becoming a Family Mentor, she has met lots of families who have enjoyed having her support.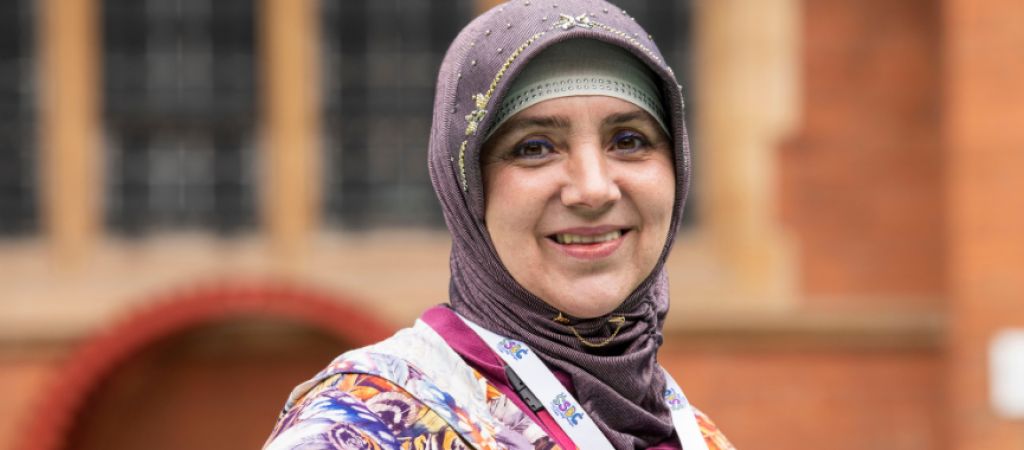 Hanifah's story
"I really wanted to go back to work after I had my baby. But I was a single parent with a toddler, so it wasn't an easy decision. I love being a mum, but I felt like I lost a lot of my confidence since I stopped working.

I didn't know about SSBC until one of my friends became a Family Mentor. She told me about the programme and I decided to volunteer in an admin role. I loved every minute of it because it made me realise that I could do more than I thought. I had been volunteering with SSBC for 14 months before I became a Family Mentor.

I love my role as a Family Mentor. I have built great relationships with the families I visit. Being a parent is hard work, and it can affect parents' relationships with each other. I am there to support both parents if they are finding it hard to communicate. I listen and help them work together.

Sometimes families are reluctant to have a new person, like me, come into their home. But that's before they get to know me.
They quickly find out that as parents we have so much in common.

One of the best parts of my job is meeting families of all different backgrounds, cultures and religions. I use an interpreter where needed, so that I can make sure families are getting the most out of my visits. A lot of the time, the interpreter becomes just as passionate about the service as me – that's a really positive experience for the family."
Keep up to date
Sign up to receive the latest updates