Ian
Ian signed up for FRED after his baby was born. Now he volunteers at Aspley groups and helps sign up more dads for the FRED programme.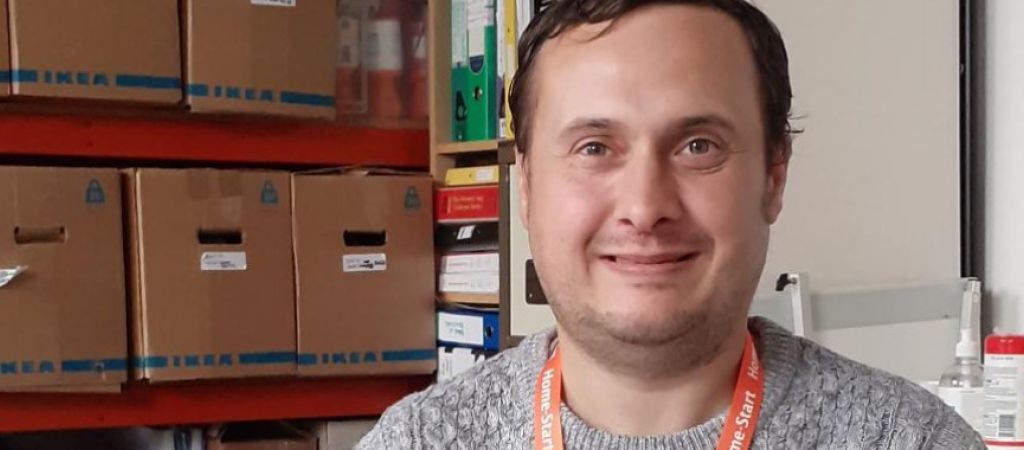 Ian's story
"We received a phone call from SSBC when my wife was pregnant – they told us about the Family mentor service. My wife and I decided that we wanted to give it a go. During lockdown in 2020, our baby was born. My wife and I were extremely anxious about keeping our baby safe, and we also missed out on extra support from family and friends.
My wife and I have always struggled with mental health and anxiety. We found it extremely hard during lockdown. Hayley, our Family Mentor, supported us through the Small Steps at Home programme. She also gave us emotional support at a time when we really needed it. Hayley has been visiting us now for over 2 years and we have both learned so much from her.
While she was visiting us, Hayley suggested that I take part in FRED. I wasn't too sure at the beginning as I struggle with reading, but Hayley told me about other ways of telling a story to my baby. I was happy to give it a go and began reading to my baby every night. I would encourage all dads to sign up for FRED. It really helped me to bond with my baby.
Getting support from the Family Mentor service encouraged me to do something meaningful and worthwhile for other families. Now my child is a bit older, I volunteer at Aspley groups. I also thought it would help build up my confidence. My wife and other family all thought that it would be a good idea too - so here I am!
I have been involved in lots of different groups, but mostly I support Active Play on Saturday mornings. I help the Family Mentors set up the equipment and I chat with families when they arrive. I play ball games, like football with the children – I like anything that's active. It's good to see parents and children getting involved together.
Since volunteering with SSBC, I feel so much more confident around new people. I also feel less anxious in new situations. I have made new friends and achieved my dream of setting up a local football team for dads!
To anyone thinking about volunteering with SSBC, all I can say is: "Give it a go and you'll never look back. I feel so much more confident. It's the best thing I have ever done"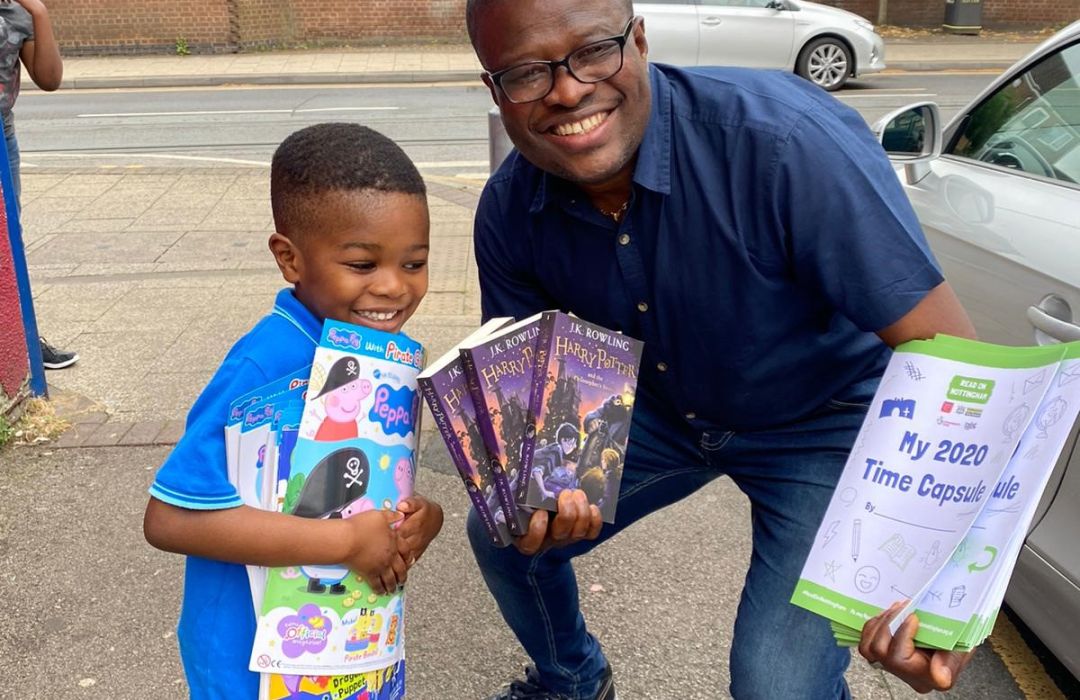 Volunteer with SSBC
Our amazing volunteers help deliver SSBC services and activities in their communities.
Keep up to date
Sign up to receive the latest updates