Healthy Start Update Briefing
Watch our webinar about changes to the NHS Healthy Start scheme, recorded in February 2022.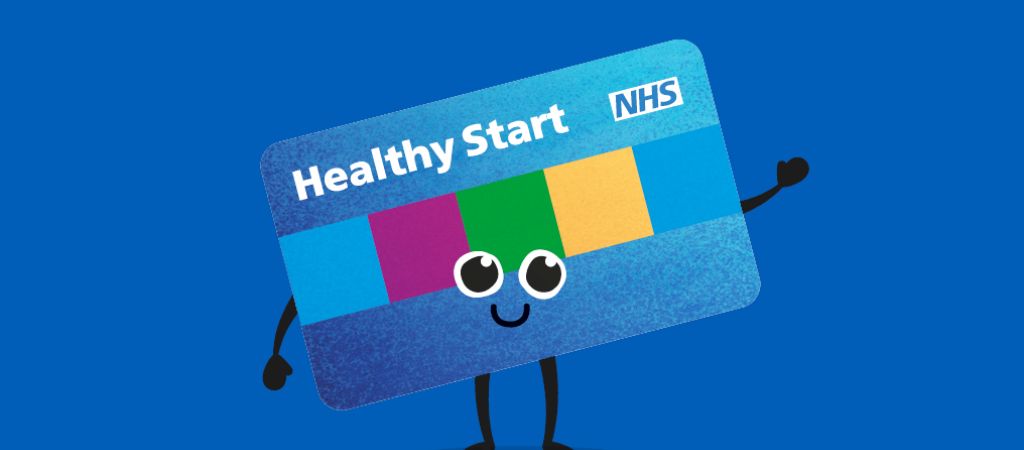 The Healthy Start scheme is changing in 2022. Anyone who is eligible for the scheme will now receive a Healthy Start card. This will replace the paper vouchers.
On 3rd February 2022, SSBC hosted a webinar to update workforce about the changes to the scheme.
Over 100 people attended the webinar, including representatives from local food banks, hospitals, housing associations, nurseries, and citizens advice centres. It was a great opportunity to talk about the updates to the scheme, share experience, and answer questions.
The session was chaired by Amy McDonald (SSBC).
The speakers were:
David Johns, Consultant in Public Health (Nottingham City Council)
Hayley Ellis, Learning & Development Officer (SSBC)
Jennifer Nicol, Marketing and Communications Officer (SSBC)
The webinar covered five main topics:
Changes to the scheme, including the new pre-paid card and application process
How the changes will affect families
Healthy Start's role in promoting healthy eating
Further resources and training
How workforce can promote the Healthy Start scheme locally
Thank you to everyone who attended and asked questions. We've included all the questions and answers in a Q&A section on this page.
If you missed the webinar, or if you want to watch it again, you can also scroll down to view the recording and download the slides.
Watch the webinar
If you missed the webinar, you can watch it here.
Scroll down to download the slides from the presentations.
Download presentations
Q&As from the webinar
Yes, the Healthy Start is offered across England, Wales and Northern Island. Visit the NHS Healthy Start website for full information about the scheme.
Families living in Scotland can apply for Best Start Foods.
Pregnant families may able to get Healthy Start vouchers if you have no recourse to public funds, depending on their immigration status. You can get Healthy Start vouchers if all the following are apply:
They have at least 1 British child under 4 years old.
The family earns £408 or less per month after tax.
They cannot claim public funds – either because of their immigration status or because they do not have an immigration status.
Their biometric residence permit (BRP) or their online immigration status will say if they cannot claim public funds. They might also have a letter from the Home Office.
To get an application form for Healthy Start vouchers, email: [email protected] This email address should only be used for families who do not have access to public funds. All paperwork and guidance can also be downloaded here
You can sit with someone and help them apply or support them over the phone. However, you cannot write and submit an application on someone else's behalf.
Families applying online will know immediately if they are eligible. The total time for the application to be processed will depend upon the volume of applications submitted at that time.
To activate the Healthy Start card, the beneficiary needs to call 0300 330 2090 or email [email protected]
If an interpreter is required, call the Healthy Start Helpline: 0300 330 7010 (select option 3)
They will need their:
Healthy Start card
Date of birth
Client ID (located at the top of the letter that came with the card)
The card can be used in any shop that accepts Mastercard® and sells the items covered by the scheme (fruit, vegetables, pulses, plain cow's milk, stage one formula milk made from cows' milk). You pay for the shopping using a chip and pin machine, as you would a debit card. The first time must be with the pin number, but contactless payments can be made afterwards.
You can buy other items at the same time - however, you must use your Healthy Start card first, and then pay for the remaining balance using debit/credit card or cash.
Find out more about applying for Healthy Start and using the card.
No, the Healthy Start card can only be used in store. The store must accept Mastercard®.
At the moment it is not possible to monitor purchases.
Healthy Start have produced a Guide for Retailers.
A retailer is not required to check a beneficiary's purchases. The cardholder is responsible for buying eligible items. Cardholders who purchase products which are not part of the scheme, may become ineligible for the scheme.
Yes, the card will continue to be topped up every 4 weeks.
The Healthy Start card can only be used to buy infant milk that is:
Nutritionally complete stage one formula milk
Suitable for use from birth
Based on cow's milk.
The Healthy Start card cannot be used to purchase milk that is not based on cow's milk. However, by contributing towards the cost of a family's fruit, vegetables, and pulses, the Healthy Start card can provide some relief to support the cost of purchasing alternative milk products.
Follow-on milk is not covered by the Healthy Start scheme. First infant formula is a suitable milk until a child is one year of age.
A retailer is not required to check a beneficiary's purchases. The cardholder is responsible for buying eligible items. Cardholders who purchase products which are not part of the scheme, may become ineligible for the scheme.
If you qualify for the scheme you can collect free Healthy Start vitamins by showing your Healthy Start card at your local stockist.
It is worth checking with the stockist before you visit. If you find that a Nottingham City stockist on the above list is no longer providing Healthy Start vitamins, please forward this information to [email protected]
Free Healthy Start packs containing one pack of vitamins (8-week supply) will be given out to all pregnant women in NUH until March 2023. All families eligible for Healthy Start will be encouraged to apply for the scheme.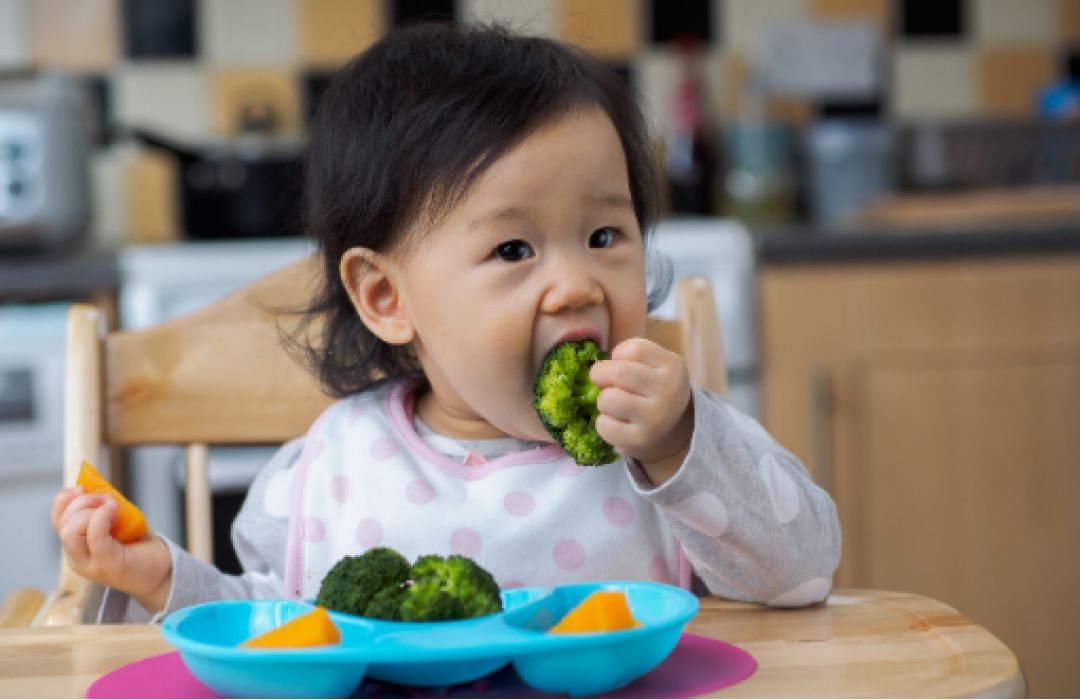 What is Healthy Start?
If you are pregnant or have a child under four, you could get a Healthy Start card to spend on your food shop.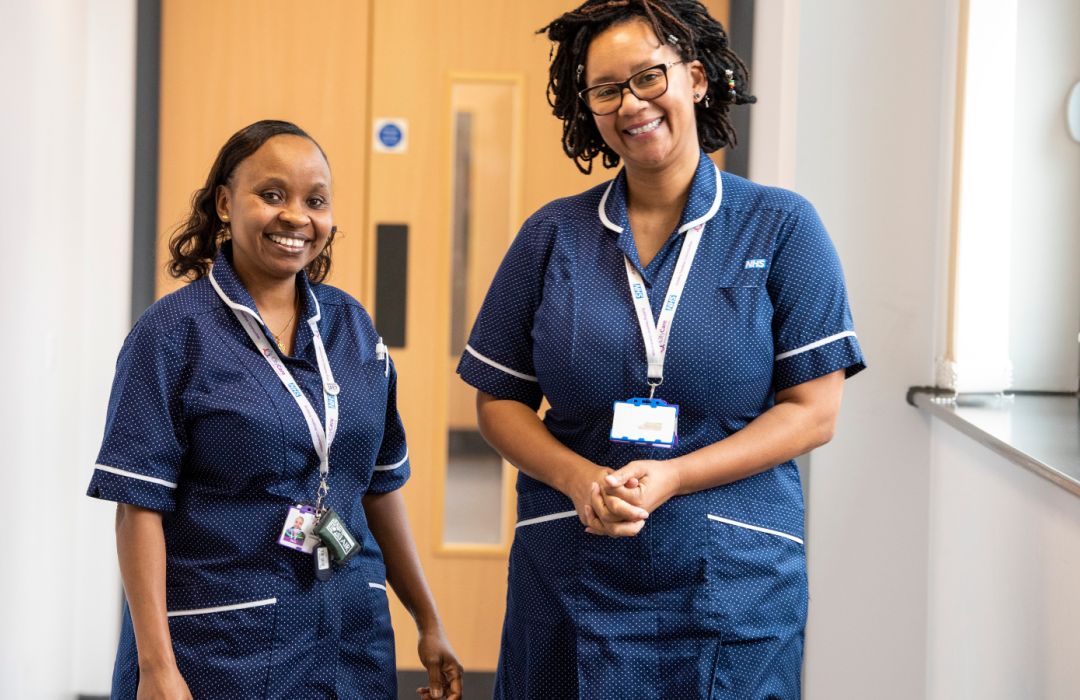 Workforce resources
Free resources to help you promote the Healthy Start Scheme to families.
Keep up to date
Sign up to receive the latest updates